Methods of Acting Performance and Watching Industry in Street Theatre- Play (Sold) - A Model
بهاء زهير كاظم
Bahaa Zuhair Kazim

Ministry of Education
Abstract
  The audience is one of the important practical elements in the theatrical show and its importance is not confined to its static activity as a receiver element only, rather it went beyond that issue as an effective and influential element in the proceedings of the show and the process of meaning construction, that it gains an active role in the construction and production of the connotation that influences and is influenced by the actor, where the communication channels are open between the two sides, consequently a kind of watching and joint interaction happens between them. Thus, it has become necessary for the actor to create a suitable environment for the onlookers in order for it to be an essential part of the show system. Therefore, the research shed light on this special relation in the street theatre shows as an interactive theatre based in the first place on the collective participation between the sender and the recipient. The research consists of two sections. The first section is the acting performance methods, in which the researcher touched upon the reincarnation acting, which is based on the psychological realism advocated by Stanislavski, and on the concept of the presentational acting called for by the German Bertolt Brecht, which is based on the idea of breaking the fourth wall and the direct participation with the audience. As for the second section, the researcher dealt with the concept of street theatre and how the actor worked in it. The researcher, then, came up with a number of indicators, then the research procedures, research community, its intentional sample and analysis as it carries the features of the street theatre, in addition to results, the discussion of the results, recommendations and suggestion, and finally a list of resources.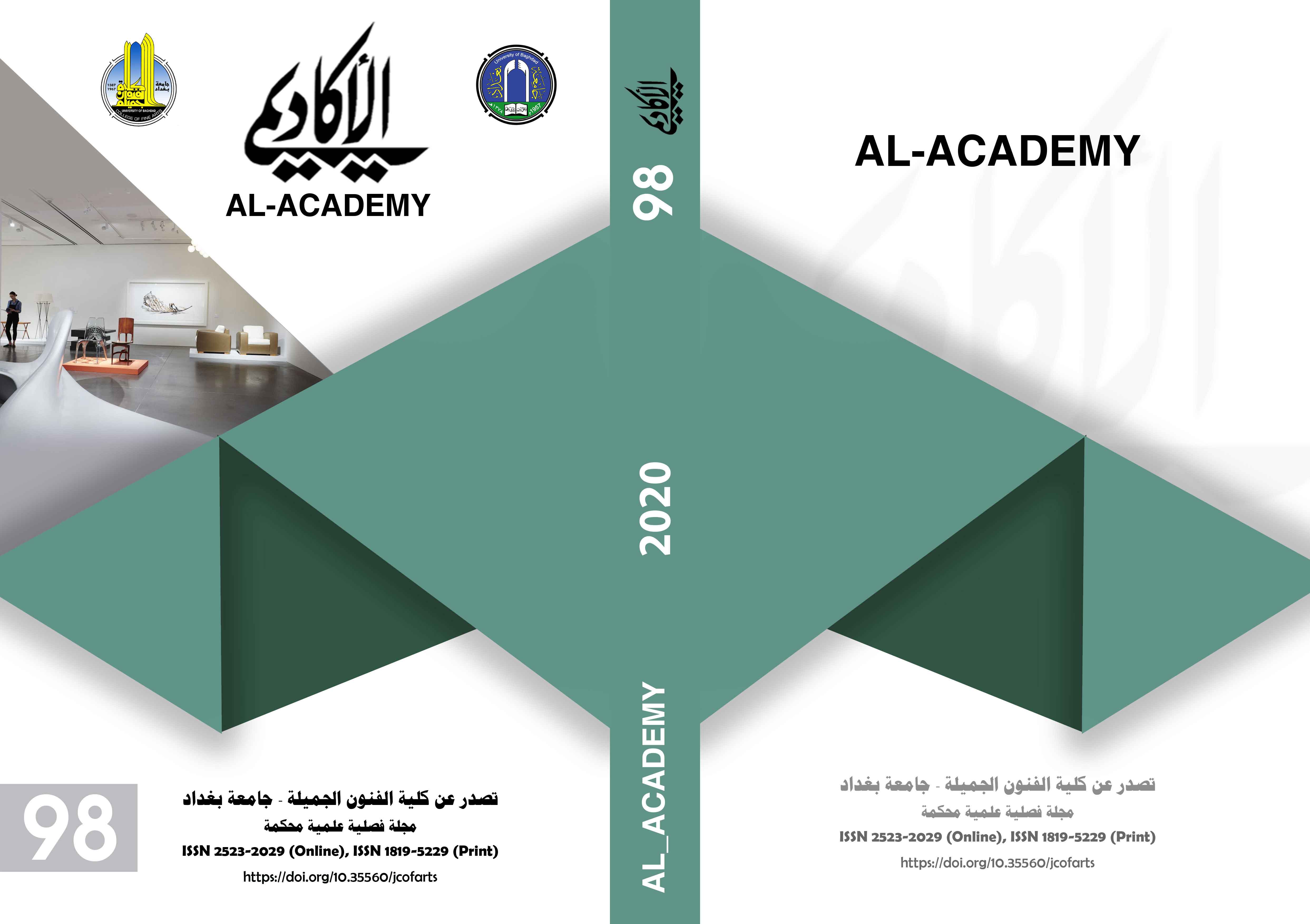 Copyright (c) 2020 Al-academy Journal
This work is licensed under a Creative Commons Attribution 4.0 International License.