The Constant and Variable in Theatrical Shows Music for the Department of Arts Education
مروة شاكر رضا الشيباني
Marwah Shakir Ridha

College of Fine Arts. University of Baghdad
Abstract
This study is concerned with the topic of the constant and the variable within the artistic theatrical phenomenon and specifically the accompanying music for the movements, scenes and dramatized idea, which translates the Iraqi environments (the serious ones). The researcher, here, tries to determine those variables and constants as a methodological scientific study to serve the scientific and cultural institutions and contribute in settling them intellectually, and entering them in the academic environments that depend on studying the artistic associations between the theatrical science and musical science. We find that this study which addresses the topic (the constant and the variable in the theatrical show music for the department of arts education), which will deal with one of the plays that was presented in the college of Fine Arts, department of Arts Education, as a model subject to the methodological analysis, in line with the subject of the study and investigating of all its merits. The researcher adopted the descriptive method which analyzes and criticizes the musical phenomena, in order to attain the research objective based on discussing the facts and opinions about the subject of the constant and the variable in the music superimposed on the idea of the play. The research consisted of four chapters. The first chapter, the research methodological framework represented by the problem, importance and objective of the research. The second chapter, the theoretical framework represented by the following topics: A historical overview of music with theatre, importance of music in theatre, reasons of the constant and the variable in the theatre music, and the music of theatre shows in the department of arts education). The third chapter consists of the research methodology and the analysis. The fourth chapter consists of the results and conclusions, then a number of recommendations and suggestions have been put forth and finally a list of references.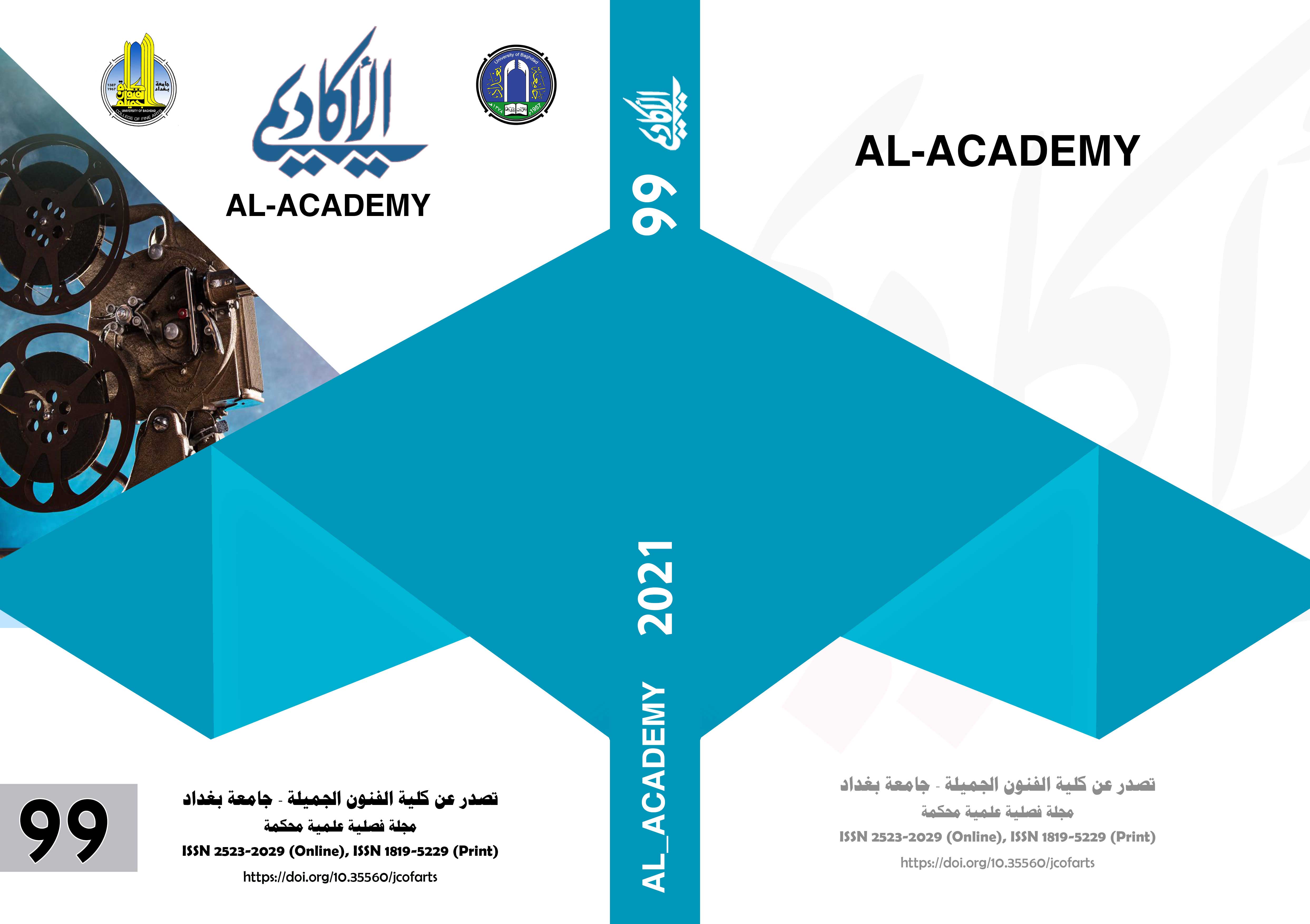 Copyright (c) 2021 Al-Academy Journal
This work is licensed under a Creative Commons Attribution 4.0 International License.