Characteristics of Environment in Contemporary Iraqi and Iranian Pottery A Comparative Study (Saad Shakir- Muhammad Mahdi) A Model
قحطان عدنان محمود
Abstract
The Iraqi and Iranian pottery has a significant role in the contemporary world pottery space, despite the fact that influences created those formulation, thus the researcher supposes that there is a relation between the potter and his environment within Iraq's environment and Iran's environment, which are similar at times and different at other times. The researcher, hence, found himself in front of a number of questions:
1- How much was the Iraqi potter inspired by the environment compared to the Iranian potter?
2- Has the Iraqi and Iranian pottery been really inspired by the environment items or there were modified metaphors?
The current research aims at (identifying the influential environmental characteristics in the Iraqi and Iranian contemporary pottery).
The research community consists of two groups of artistic works that are subject to the study. The first is the Iraqi research community which consists of contemporary pottery works of the artist Saad Shakir, as a model, and the second is the Iranian research community which consists of the pottery works of the Iranian artists Muhammed Madhi Anooshqar as a model. The researcher analyzed two samples of the works of the potters and came up with important results including:
1- The Iraqi contemporary artist, by means of investigation and experimentation, was able to establish artistic and aesthetic data, by drawing inspiration from the cultural heritage with a contemporary spirit and style as in the model (1).
2-the richness of the cultural heritage was evident in the Iraqi artistic achievement due to the seniority of the Iraqi civilization, with a shortcoming in the Iranian side as shown in model (1).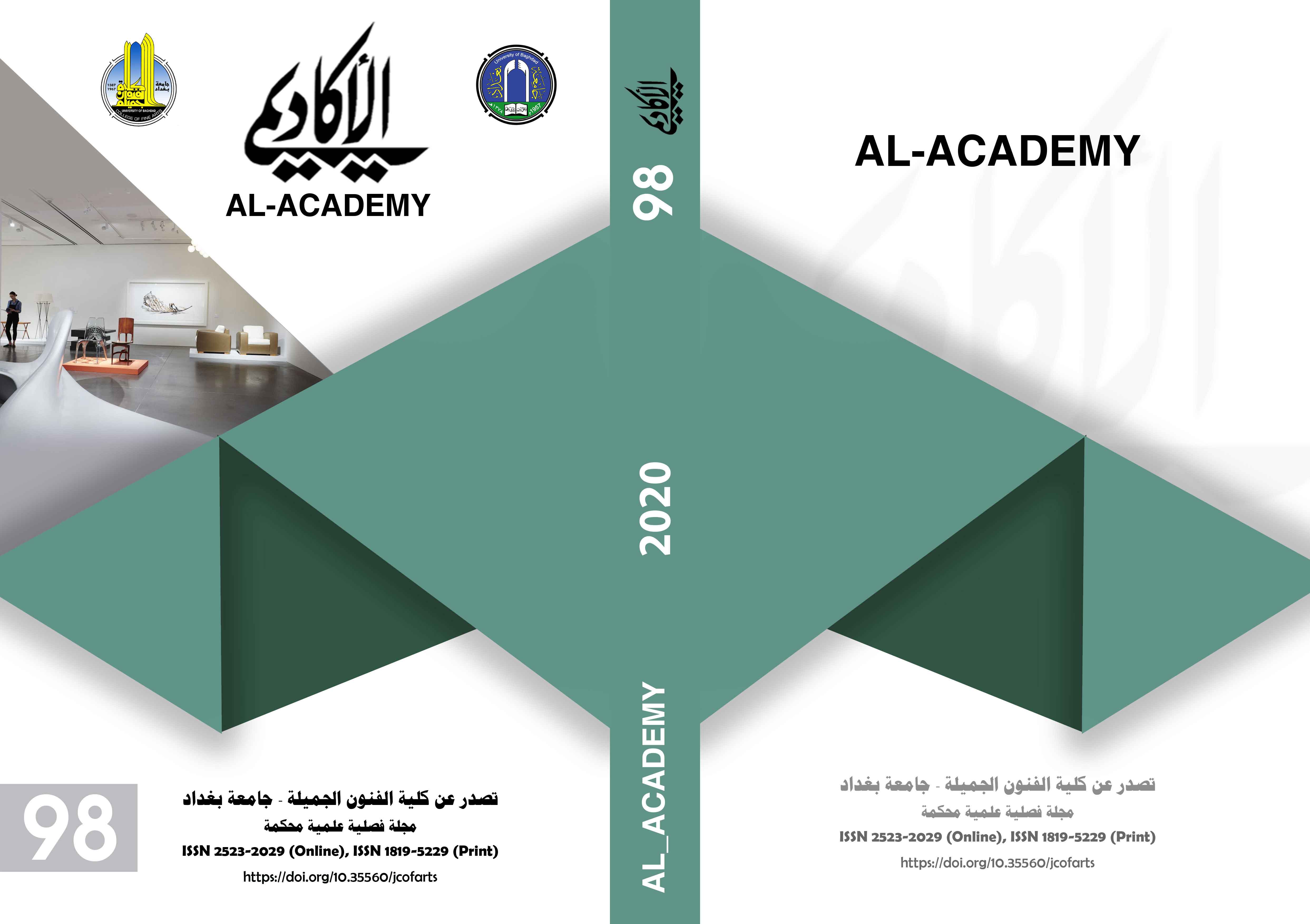 How to Cite
Adnan Mahmoud, Q. (2020). Characteristics of Environment in Contemporary Iraqi and Iranian Pottery A Comparative Study (Saad Shakir- Muhammad Mahdi) A Model: قحطان عدنان محمود. Al-Academy, (98), 163–178. https://doi.org/10.35560/jcofarts98/163-178