Guernica Semiotics… methods of Expression between Aesthetic and Semantic Composition
Keywords:
Guernica Semiotics, Aesthetic, Semantic Composition
Abstract
This semiotic analytical study has shown that there is a wide diversity in the aesthetic systems and the ranges of reception for the rhetoric and the discourse. The fertility of this semiotic conceptual system monitored this new mature, innovative and advanced level of this new critical analytical method with its different technical and theoretical foundations. Thus, it opened the door wide to new discoveries in the laws, which motivate different artistic texts. Finally, the research is just a start. Can the linguistic methods read the artistic works outside the linguistic authorities? Is it possible to capture the structural transformation in Picasso drawings? Semiotically another researcher in another method (such as deconstruction) can take that. This makes multiple readings a source of richness to discover the impact and highlight the painting, which is still universally appreciated, in terms of art and significance. The study dealt with an introduction and a theoretical foundation that consisted of: the roots of the painting, the social context, the specificity of the composition and the methods of composition of Picasso. After analyzing the sample, the research reached a set of results, the most important of which are:
The shapes and marks in this painting are reflected in two communicative values:
The first is the meaning, which can be done in the act of communication and the act of saying through the continuous and renewed broadcast of the discourse of the painting in every stage and era.
The second is through the aesthetic forms that are self-contained that it is not necessary to be a container carrying a certain message (transferring a historical document of battle or war).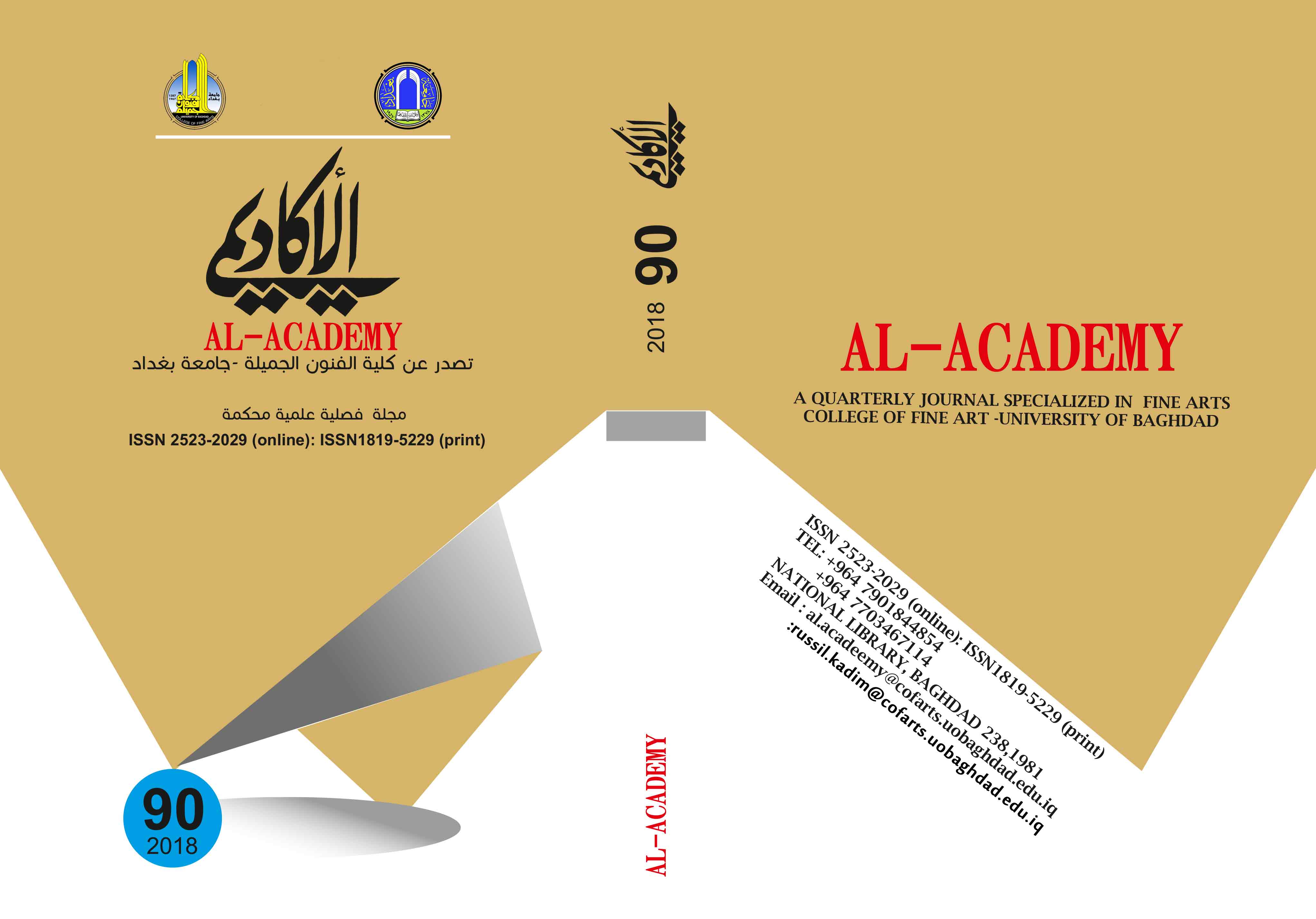 How to Cite
wahib, shayma. (2018). Guernica Semiotics… methods of Expression between Aesthetic and Semantic Composition. Al-Academy, (90), 5–20. https://doi.org/10.35560/jcofarts90/5-20