The Aesthetics of the Digital Sound Effects in Television Drama
Keywords:
Digital Sound, Television Drama
Abstract
The sound effects in TV dramas achievements have become very important not only in terms of function and implementation, but at a greater and wider level in terms of artistic and aesthetic values, which are produced and employed in the most important world artistic achievements of drama, using the latest and most prominent technologies and equipment and according to the expressive and dramatic values expressed by these modern digital sound effects. Therefore, the researcher chose the aesthetic effect of digital sound effects in television drama to identify the aesthetic aspects provided by digital sound effects by employing them and their accompaniment for the image.
The researcher, therefor, divided this study into the methodological framework, which reviewed in its content: - The research problem, and importance, and then presented the theoretical framework which contained two sections. The first was the emergence and development of digital sound effects in television dramas followed by the second section entitled the aesthetics of the digital sound effects in the drama television work.    The research procedures included   the research tool and analysis of the research sample in addition to the results reached at.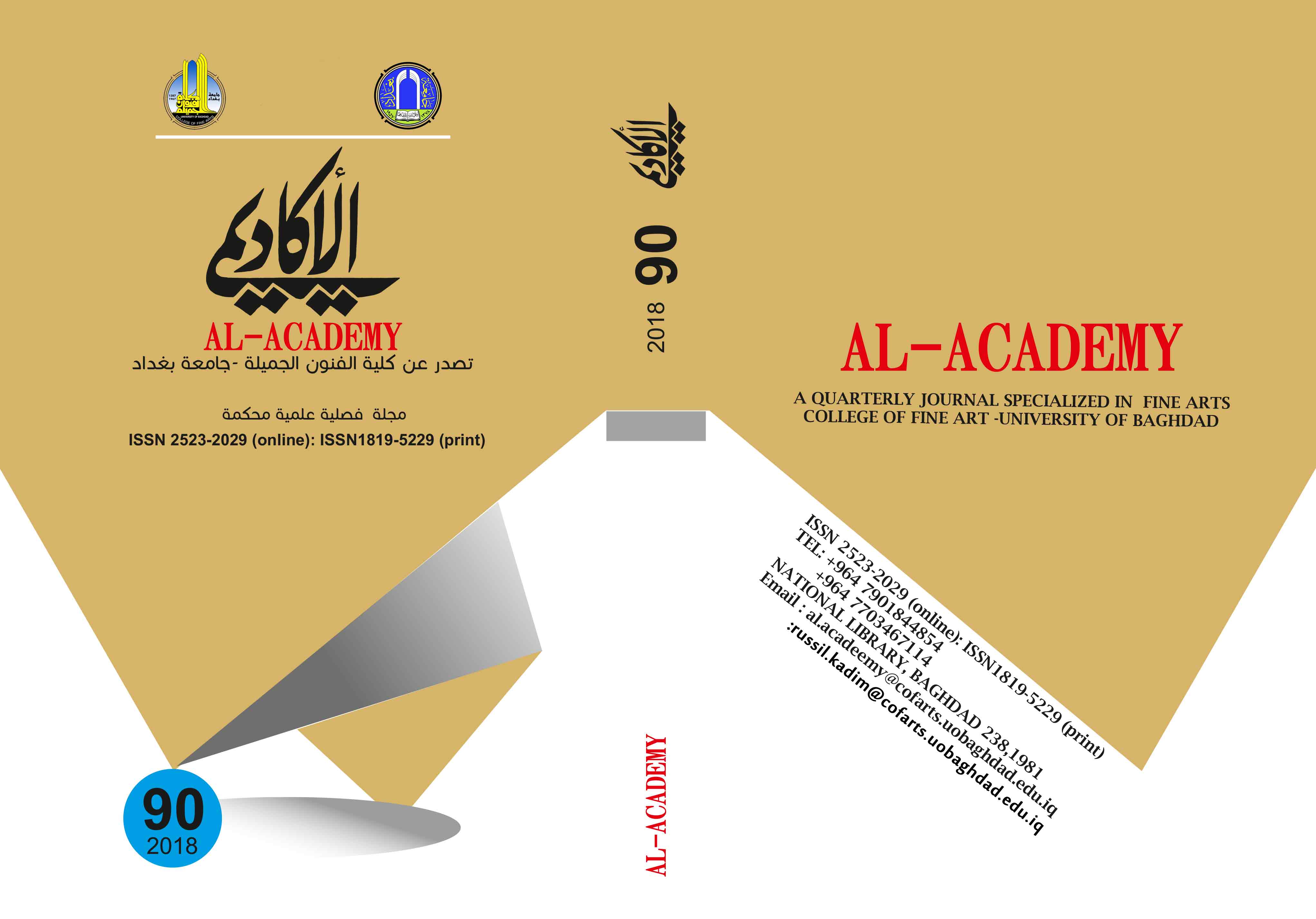 How to Cite
Thair al Bayti, M. (2018). The Aesthetics of the Digital Sound Effects in Television Drama. Al-Academy, (90), 221–240. https://doi.org/10.35560/jcofarts90/221-240