The Eloquence of the Sound in the Production of Mental Image in the Feature Film
Keywords:
Eloquence, Sound, Image, Film
Abstract
The ideas and information obtained by the viewer in the cinema have always been the source of the visual image, but that doesn't negate the fact that the mental image can produce a lot of the information and ideas in the cinematic art and the most important means to achieve this mental image in the film is the eloquent cinematic sound. This research is conducted to show this important and effective contribution of the sound in the production of the mental image. Hence the importance of this research is in that it addresses an important issue which is the eloquent performance of the sound and its role in the production of the mental image inside the space of the feature film. This research concerns those working the field of cinema and it also provides the art library with a new study related to the audio aspect, which is an integral part of the film world.
 The objective of the research is to reveal the ways that the eloquence of sound and mental image in the novel are achieved by. The chosen research sample is (The Curious Case of Benjamin Button), and the main focus of the research will be (rhetoric, concept and tools), (mental image) and (the eloquent Sound performance in cinematography). The most important results of the research are as follows:
The mental image is produced based on the use of non-identical function of the sound with the meaning of the image.
The mental image is useful in producing a conceptual level that supports the general meaning of the film.
The research ends with a set of conclusions based on the theoretical framework and the analysis of the sample,   in addition to a list of sources, references, annexes and an abstract in the language English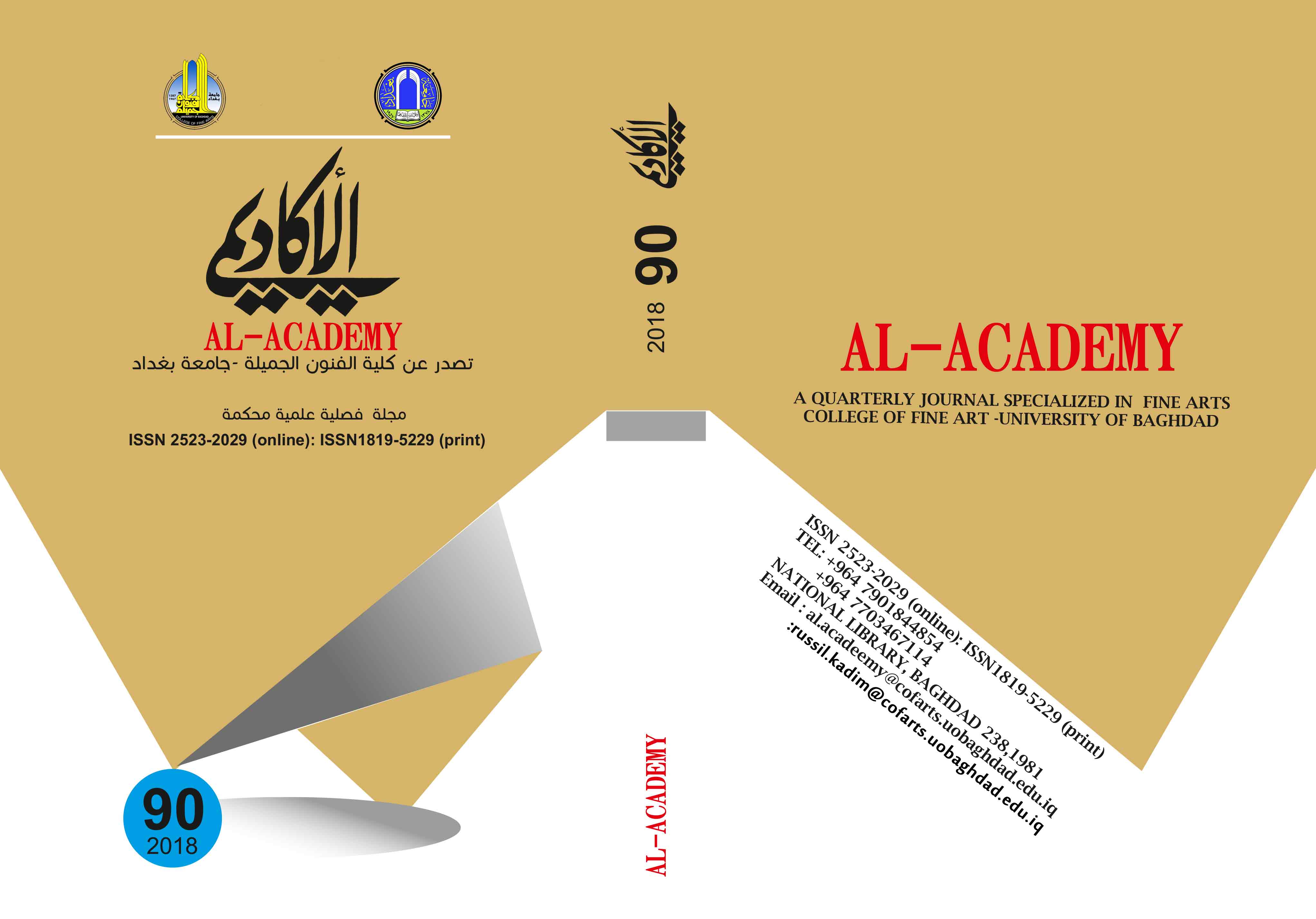 How to Cite
Safaa Abd Al Jabar, N. (2018). The Eloquence of the Sound in the Production of Mental Image in the Feature Film. Al-Academy, (90), 257–276. https://doi.org/10.35560/jcofarts90/257-276