The design of the scene according to the interactive theory in the Iraqi theater show
دريد هاشم شكور
Duraid Hashem Shakour

College of Fine Arts. University of Baghdad
Keywords:
design, scenery, interactivity, symbolism
Abstract
The theater has live foundations that interact with all symbols and signs. It has never been far from these innovations and developments in the manner of dealing with those symbols and how and the extent of their effects on society through the world of technology because the theatrical performance contributes to its structure, a technique that is employed by designers in various technologies such as ( Music, lighting and sound effects engineer, as well as fashion designer, architecture, and modeling designer). The theater today also relied on various interactive techniques represented in the use of body language and a sign in order to communicate the meaning by forming movements, singing and dancing in order for the recipient to interact with it. The interactive symbol in the theater is not a newborn today, but from the time of the Greeks to the present day, and on this basis the researcher determined what they are How to employ the theory of symbolic interactivity in building the scene in the Iraqi theater show?Then he demonstrated the importance of his research, which is one of the scientific research efforts in the importance of symbolic interactivity and its implications for the techniques of Iraqi theatrical presentation in scenographic construction, and then it made a statement of the goal of the research and its limits and finally definition of its most important terminology, which is the concept of theatrical landscape design and symbolism. As for the theoretical framework, the researcher divided it into two topics, in the first one explaining the concept of symbolic interaction in philosophy, while in the second topic theater design and its manifestations in theater and a set of indicators that resulted from the theoretical framework. The research procedures include the research community and its intentional samples represented by the following theatrical designs: ((Death of a stubborn citizen)), then analyzing the sample and indicating the techniques that the director used with the designer. Finally, the researcher's findings and conclusions, then the proposals and recommendations, and the list of sources.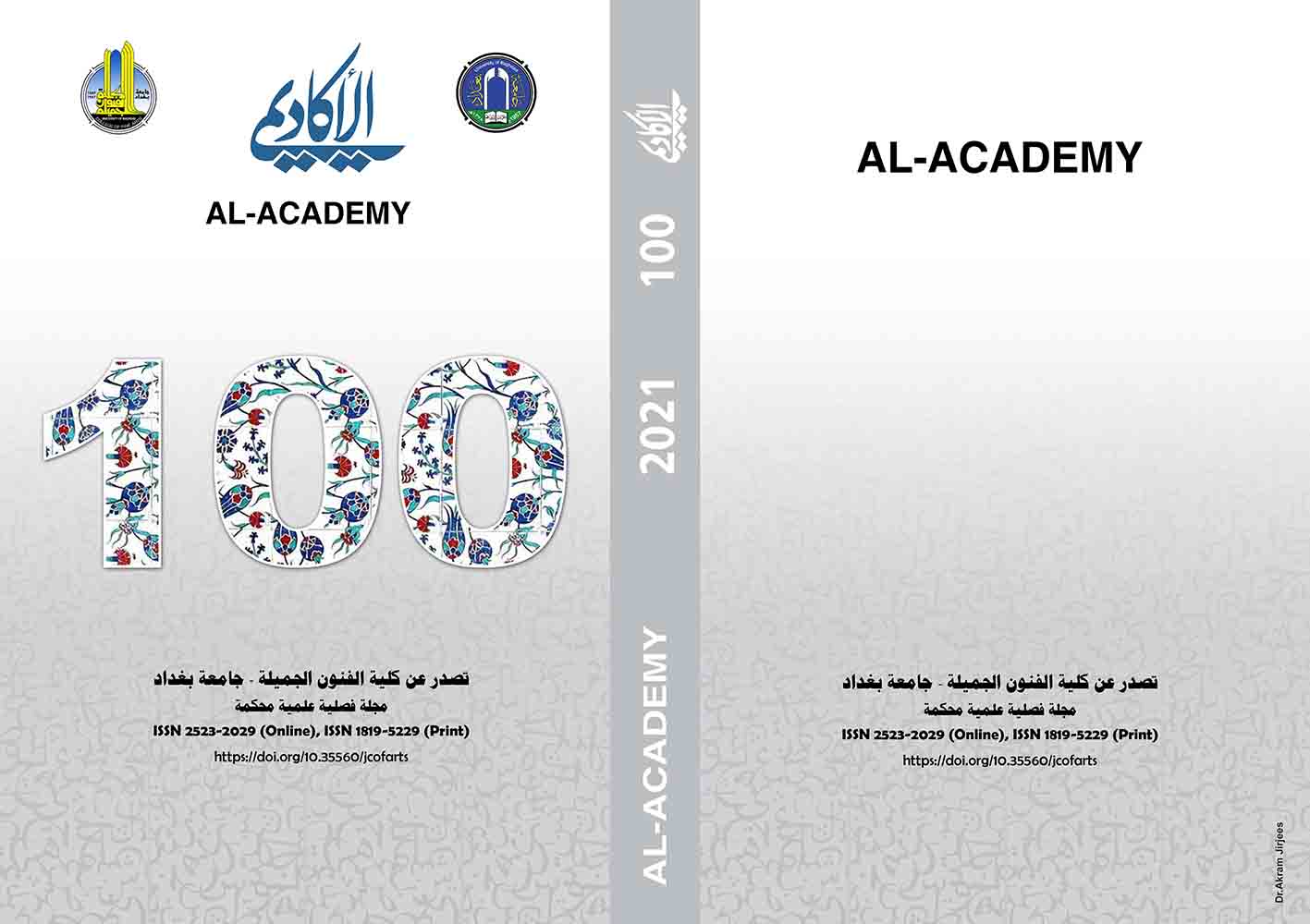 Copyright (c) 2021 Al-Academy Journal
This work is licensed under a Creative Commons Attribution 4.0 International License.