Mosaic art as a cultural decorative aspect and contemporary mosaic re-employment
محمد طلال عبد آل عبد الله
Mahamed T. ABD AL Abdullah

The General Directorate of Education in Nineveh Governorate, Institute of Fine Arts
Keywords:
Mosaic art, The decoration, contemporary mosaics
Abstract
Islamic art is applied art that searches for everything that is useful and beneficial and Both are properties of Islamic art. Islamic art has many well-established elements and styles and pictures that distinguish it from the rest of the arts among those elements and methods that were used in the architectural cladding artwork Or mosaic murals and mosaic was known in its first form in Babylon in a primitive style similar to it, but the Muslim artist in the era of the Caliphs made the art of mosaic In mosques and palaces.
Chapter one: This chapter is concerned with introducing the art of mosaic historically and focusing on it.
Chapter Two: This chapter deals with contemporary Islamic mosaics, especially in Mecca this is due to the presence of the largest mosaic project that was implemented during the years 2007 to 2010
Chapter Three: This chapter is concerned with the practical aspect of the current study to suggest hypothetical design works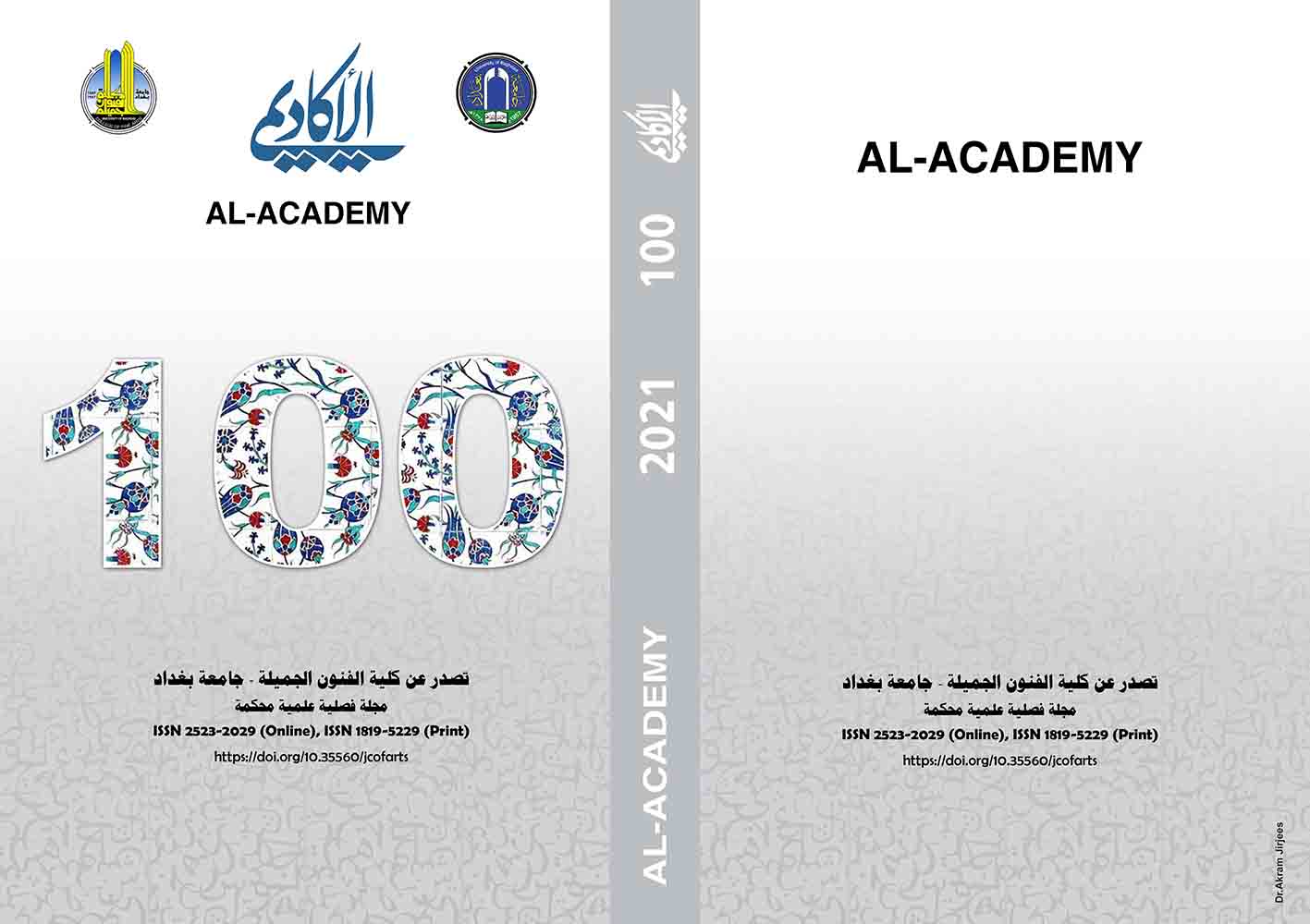 Copyright (c) 2021 Al-Academy Journal
This work is licensed under a Creative Commons Attribution 4.0 International License.