The Physical Performance Of The Actor Within The Shows Of Anas Abdul Samad ( the play silence as the cry as a model)
حليم هاتف جاسم
Haleem Hatif Jasim

University of Al-Qadisiya / College of Fine Arts
Keywords:
performance, body , actor
Abstract
The body has the ability to effect the audience in the the theatrical show , since he or she is transmitter , sender , seen and viewer of the humanitarian discourse as well the the images and connotations of the theatrical show, it is a tool of communication that substitutes for millions of spoken words, the modern schools of direction focused on the body language of the actor and gave it prominence in depicting facts by different connotations. The researcher studies the physical performance of the actor throughout focusing on the connotational dimensions of the body within the theatrical show , as well as the positioning of performative body within the modern schools of direction depending on the theatrical show (Rebuke ) of the Iraqi director ( Anas Abdul Samad ) , in which he forms the theatrical speech through depending on the body of the actor that holds symbols and connotations to build the show form.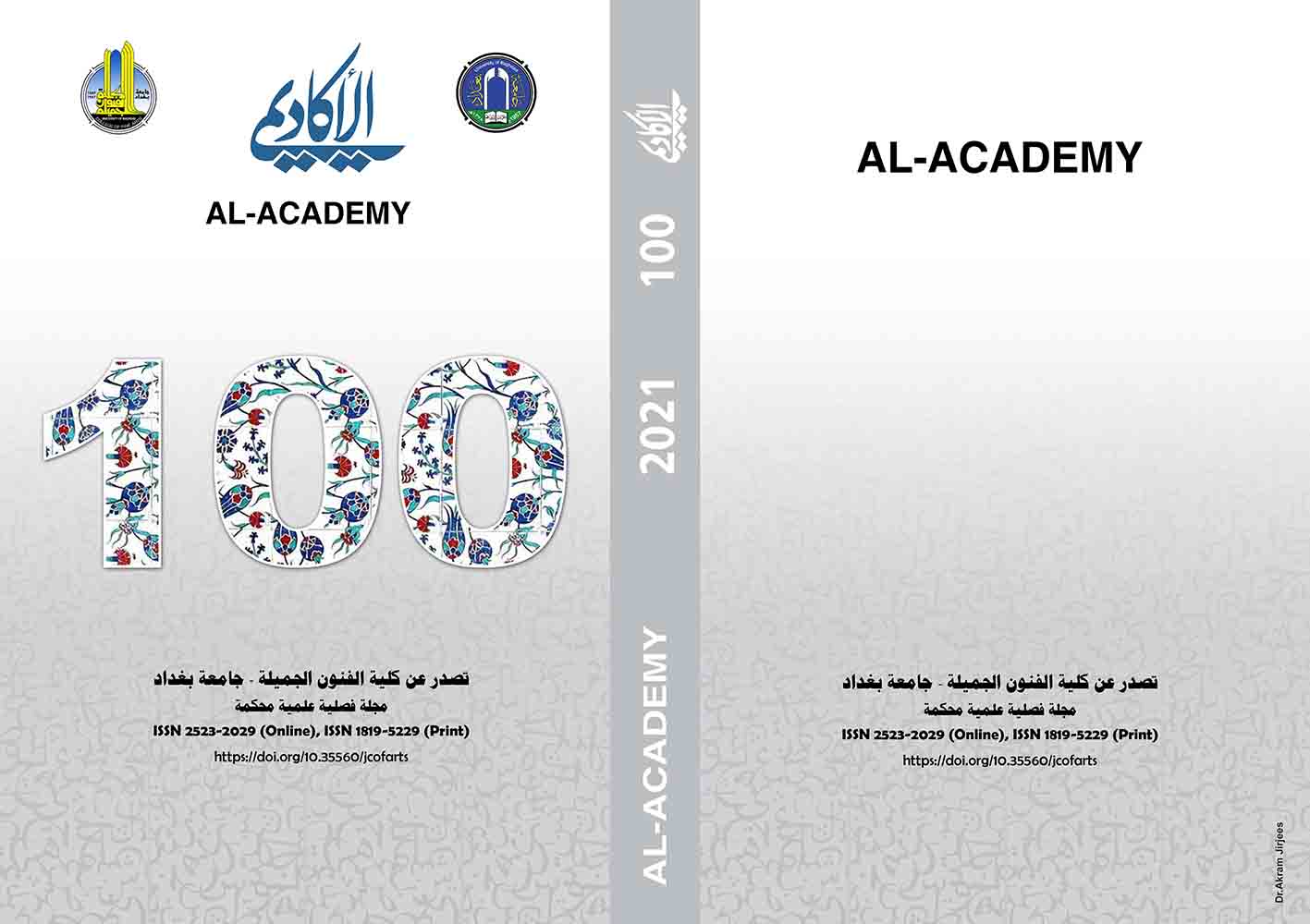 Copyright (c) 2021 Al-Academy Journal
This work is licensed under a Creative Commons Attribution 4.0 International License.