The Technicality and Spontaneity Paradoxes in the Art of the Playwright -Examples of Improvisation in Modern European Theater
Abstract
The research deals with the problems of improvisation in two basic subjects and applied a samples  and conclusion. The first topic focuses on the concept of improvisation and spontaneity and clarifies the confusion between them. The second topic deals with the foundations and principles on which the actor is based in his artistic preparation for the purpose of developing his improvisational abilities.
The research focuses on clarifying the dimensions of improvisational techniques and its multiplicity in the modern theater. It analyzes the method of improvisation and its use in the construction and composition of the theatrical performance. It deals with two important experiments, such as the experience of the Russian director Evgeny Vakhtankov and his improvisation with the actor in directing a Turandut  play in 1922, and the experience of the Italian director Eugenio Barba and the actors
in the Odin and improvisation that appeared in the work of the actor (and the work of the director) in the plays produced by the group since its founding in 1964.
The research identifies the need for a kind of pedagogy for the actor to suit the ways of developing his abilities, and create a second nature that helps him to work on improvisation in a artistic way, as happened in the research of the directors of the theater teachers in the twentieth century, as has emerged in the vision and applications of the anthropology theater, field research, The International School of Anthropology Theater (founded by Eugenio Barba in 1980), which led to attention to the work of the actor himself to develop his artistic potential, and develop the data of the body. mind  language of his actual presence in the performance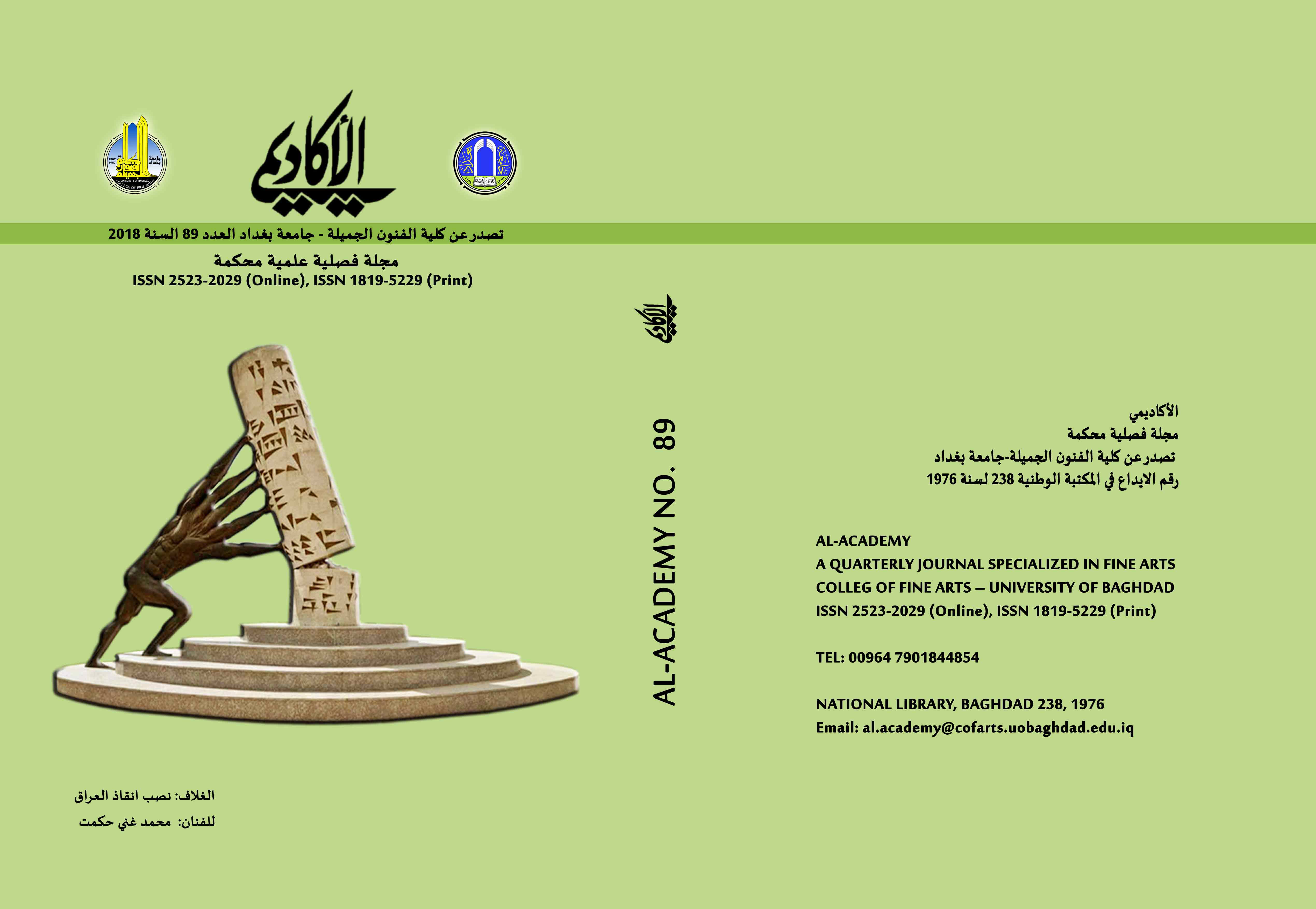 Downloads
How to Cite
M.H. Al Bayaty, K. (2018). The Technicality and Spontaneity Paradoxes in the Art of the Playwright -Examples of Improvisation in Modern European Theater. Al-Academy, (89), 71–94. https://doi.org/10.35560/jcofarts89/71-94