Reflection of political variables in the design of the Journal cover
Keywords:
political, design, Journal cover
Abstract
the political changeable is important reflection in areas of life and the designers tried to high light it in the cover of Journal promised time Journal a fertile square to show reflection of political changeable, and triad  to  search  the  current  path. The  first  chapter organized according to axes, problem of  research formulated according to question:- what are reflections of political changeable in magazine cover?
    The importance of research depth of specialized approach on level of technical and stylistic as ago al ago as in: the baring of political changeable in design of journal's cover. The research moves in cognitive border from 2013 to 2017 and selection of time journal for research. The second chapter contains two sections: (political changeable) (journal's cover). Third chapter contains the clarification me the cites taken from descriptions method of work mechanical to reach results and identify to research community and sample select, tool research, sample analysis. Forth chapter isolated results, deductive, recommendations, proposals and results of conclusions were high tight as a follow:
     the reflections of political change able in Iraqi affairs, achieved on cover of time journal. Results of researcher concluded the reflection of variable in cover design of time journal according to method by politic of magazine in technic direction of  envelope. The designers depend on future political reading of events, then researcher recommended to take advantage the global design experience in designs of covers of journal. To add chapter proposals:
1- Reflection of cultural, art in design cover of Arabic journal.
2-Design systems, transformation in designs cover of Iraqi journal.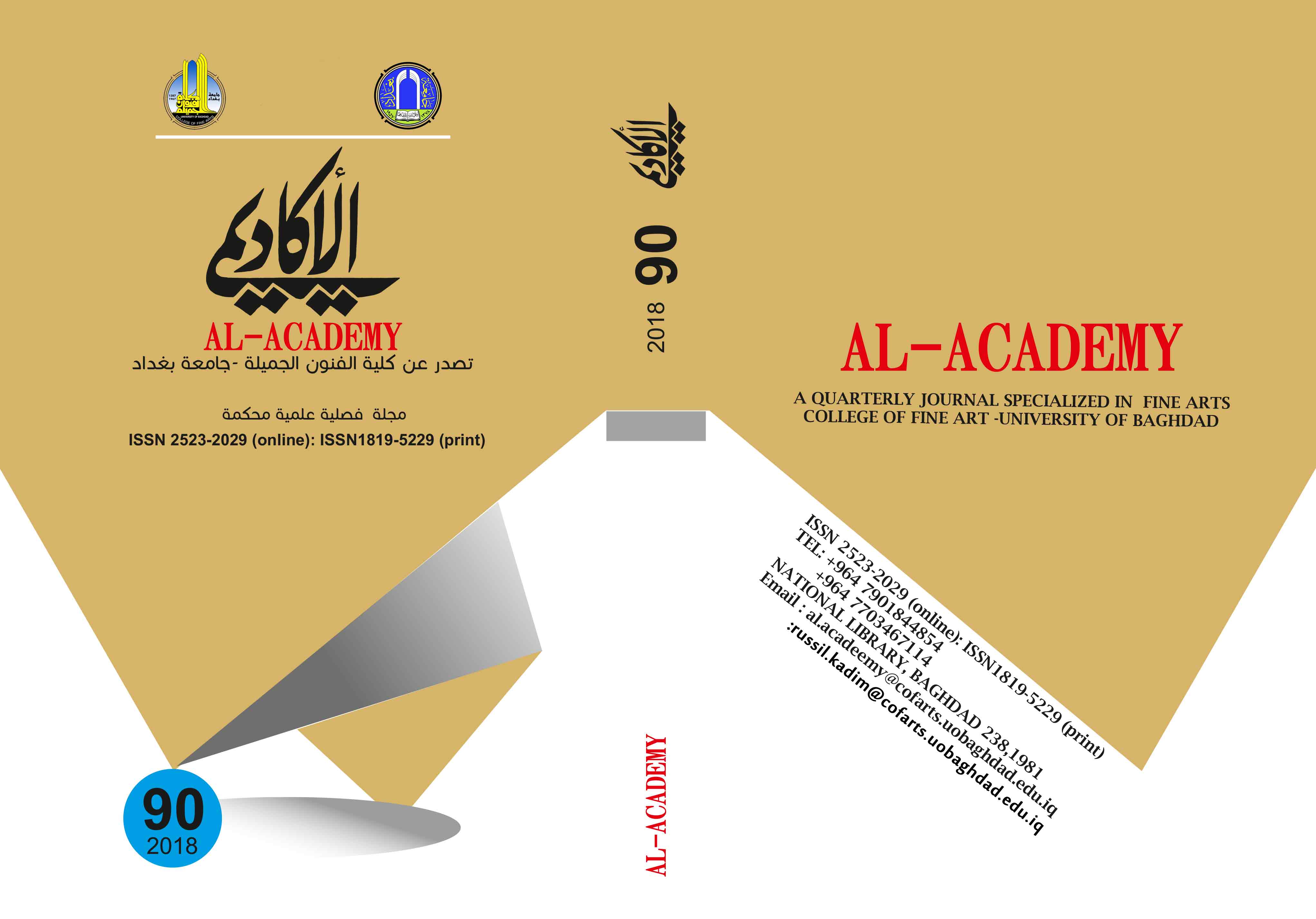 How to Cite
falih hasan, hasan. (2018). Reflection of political variables in the design of the Journal cover. Al-Academy, (90), 345–360. https://doi.org/10.35560/jcofarts90/345-360