The Effectiveness of the Movement in Graphic Design
Abstract
The movement is considered one of the important factors which attracts the receiver attention in designing artificial works in general, and especially in the advertisements, moreover the subject of the movement in the designing advertisements needs more care and study by the scholars. From this importance and from reaching to the basic streams of the research topic (the effect of the movement in the graphic design) the problem of the research has been set according to the following wonder:
What is the designing process that establishes the movement in the commercial advertisements designs?
      The researcher defined the terms that related to the subject of the research which is considered as basics depending on it in the specialty field, and there were such following terms like: the movement, the effectiveness.
The second chapter discusses the theoretical framework, through two concepts: the first one is (the movement and attract the attention in the design), which includes the following points:  concept of the movement in the design, the movement and getting attraction in designing the ads, and realizing the movement in designing the ads. While the second concept (applying the movement in the factors'design) which includes the following points: the structural factors and their role in doing the movement in the ads, and the function and the beauty in the movement of designing the ads. Then the theoretical framework comes with many points which are the summery of this framework.
     The third chapter discusses the research procedures that includes research community made from designing the commercial advertisements of the Laha magazine, then the examples have been chosen intentionally according to the descriptive approach in analyzing, to reach to the results which perform the goal of the research, and the tool of the research is set in a page recognizes the analyze axis,and also includes the analyze of samples taken from Laha magazine. The fourth chapter: includes the results that the researcher mentions some: - Possible to perform the inspiration dynamic through interjection, intervention, crossing, among the forms.
- The variety of showing the sizes, forms, and colors gives the aspire to move
- Gradient color and volumetric participates performing the illusion of depth and space movement.
 The conclusions:
Positives of the movement have a big effect in transferring the idea of the advertisement to the receiver.
Advertising designs lack of drawings, and depend on pictures at most.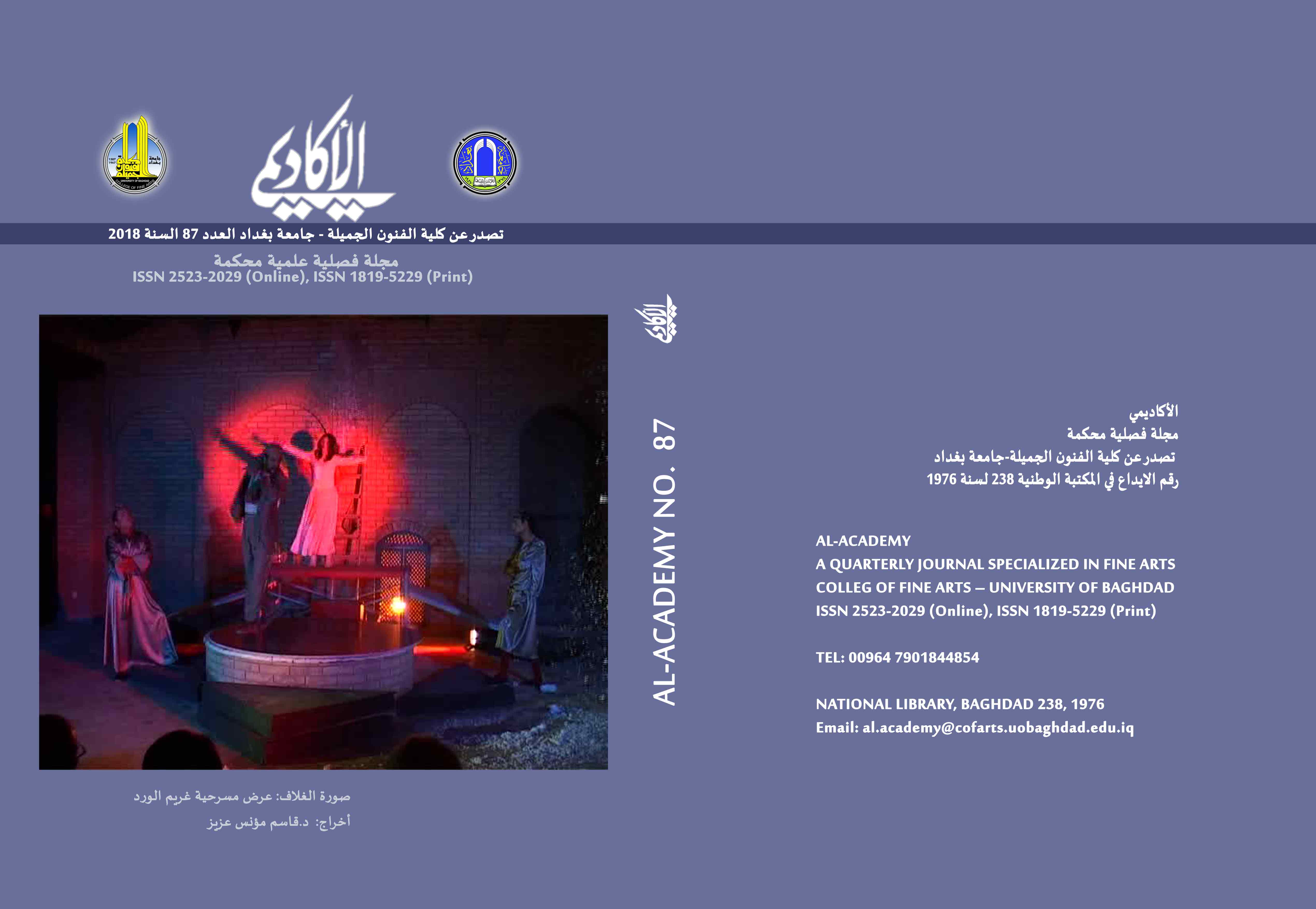 How to Cite
Mahmood Mustafa, B. (2018). The Effectiveness of the Movement in Graphic Design. Al-Academy, (87), 207–224. https://doi.org/10.35560/jcofarts87/207-224