Aesthetics of the Sufi Image and its Representations in Post-Modern Theater Show
فرحان عمران موسى
Farhan Imran Mousa

College of Fine Arts. University of Baghdad
Abstract
  Sufism has aesthetic signs linked to the human spirit and adopts a set of spiritual, motor and tonal practices, let alone the philosophical aspects that have been tackled in the epics, novels and theatrical texts, the theatrical show can recall the Sufi image and its aesthetics within the operating and image system of the theatrical show.. The research problem resides in how to employ the Sufi image in the theatrical show. The research consists introduction of the research subject, the problem, the importance, and objectives represented by uncovering the aesthetic and intellectual representations of the Sufi image in the theatrical show. the theoretical foundation within two sections: the first highlighted the concept of (Sufism and its philosophy), and the second tackled the (Sufi image in the post-modern theater) and then what comes of the theoretical framework. The third axis consists of the research procedures, determining the research population, choosing the sample represented by presenting the Play (The Forty Rules of Love ), and finally the results of the study and the most important of which is that: (the theatrical discourse employed the Sufi image as an aesthetic mediator within the visual composition of the show through the whirling dances, the symbolic movements and the reliance on the spiritual music as one of the emerging factors of the theatrical ritual). The research is concluded with list of References.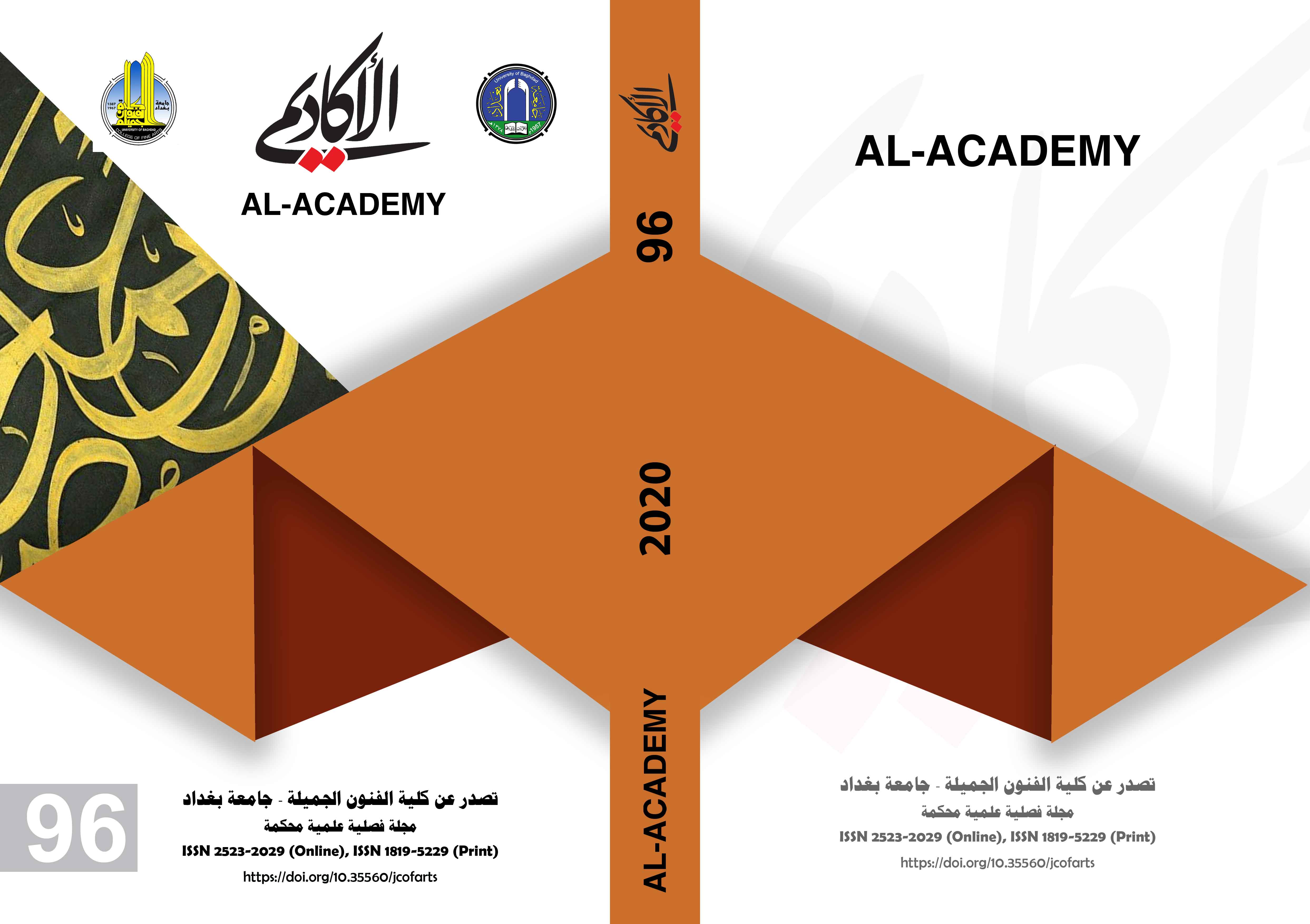 Date of receipt: 31/1/2020
Date of acceptance: 10/3/2020
Copyright (c) 2020 Al-academy Journal
This work is licensed under a Creative Commons Attribution 4.0 International License.