The Directorship Vision in Epic Drama Shows " AWNI KROMI AS AN EXAMPLE"
فرحان عمران موسى-مصطفى لطيف محسن
Abstract
  The theory of the epic theater has received wide attention by filmmakers around the world because of its great impact on the artistic work of the theater and its relationship with societies, and among these directors the Iraqi directors have been influenced by the epic theater and its applications in the show.
In order to find out the effectiveness of these influences on the Iraqi director, I found the need to do this study, which was divided into an introduction and a theoretical framework that included two topics. The first topic (Philosophical References and the Intellectual Foundations of the Epic Theater Theory) deals with the philosophical foundations that crystallized the epic theory of Burch and the mechanism of working in shows The epic theater. As for the second topic (procedural concepts in epic theater), it dealt with the most important concepts that were employed in the theory of epic theater, and then put the most important indicators from which the theoretical framework emerged. As for the research procedures, the researchers adopted an intentional research sample represented by the presentation of the play (Good Man) directed by Dr. Awni Karumi.
Then the results of the research, including: The play dealt with historical events, but not for the sake of historical accuracy, but rather to drop the issues of the present on them.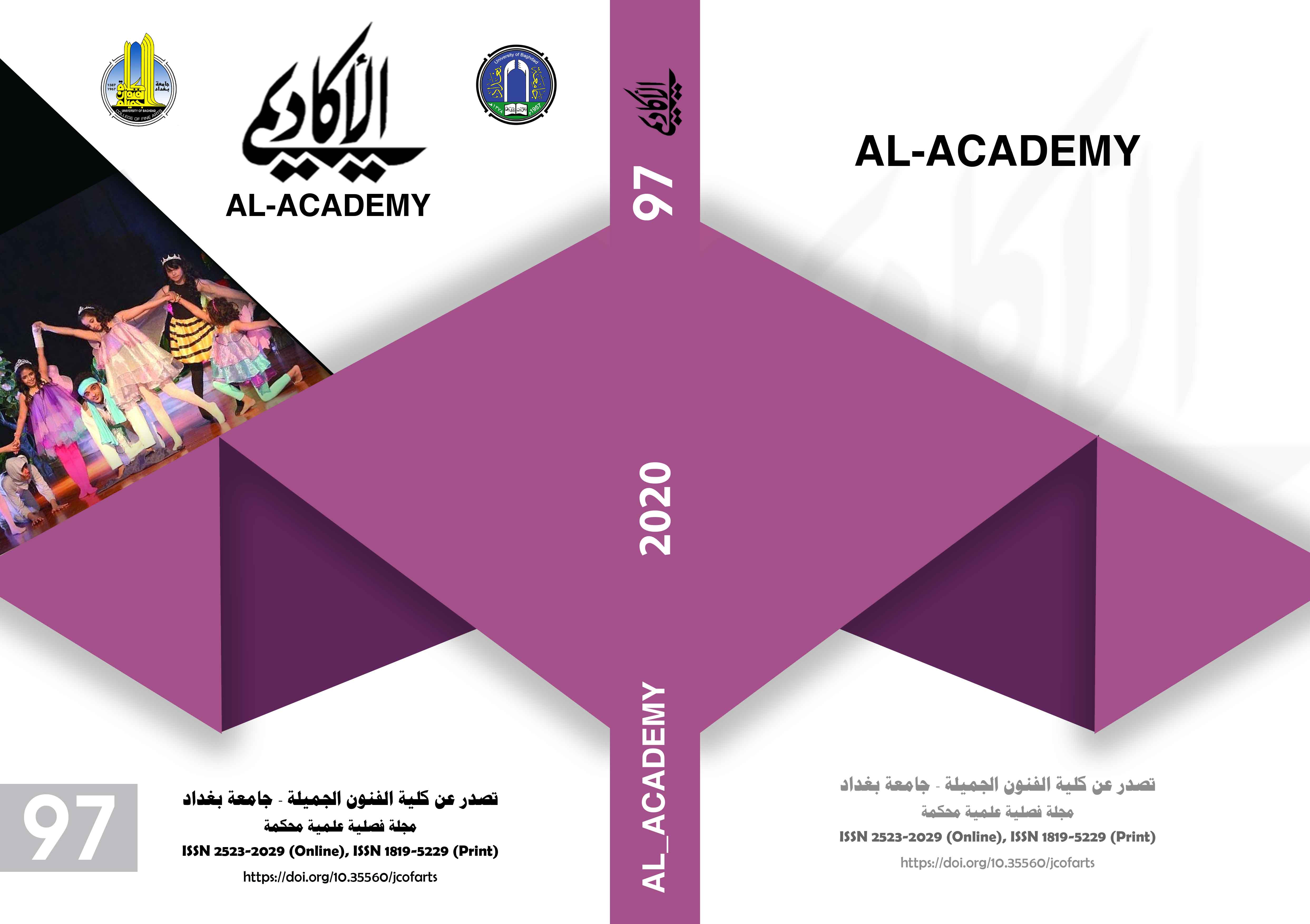 How to Cite
Imran Mousa, F., & Lateef Muhsen, M. (2020). The Directorship Vision in Epic Drama Shows " AWNI KROMI AS AN EXAMPLE": فرحان عمران موسى-مصطفى لطيف محسن. Al-Academy, (97), 5–16. https://doi.org/10.35560/jcofarts97/5-16