Melodic and Rhythmic Construction of Monologues in Iraq
Keywords:
Melodic, Rhythmic, Monologues
Abstract
The research studies the melodic and rhythmic characteristics of monologue, in addition to how it was transferred from the Arab homeland to Iraq and   reviewed its most prominent performers, as well as a review     of the monologue types and their propagation in the Arab homeland such as comical, dramatic, and political and guidance monologues. 
The methodological framework included: the problem of the research, the importance of the research and the objective of the research which is to uncover the melodic and rhythmic structure of the monologue in Iraq.   The limits of the research included the objective limit tackling the  art of monologue and the spatial limit which is Baghdad City and the  temporal limit extending from 1930-1970.
The theoretical framework consists of first: the monologue (historical introduction) and second: the most prominent performer of monologues in the Arab homeland, and third: the monologue and its role in society in addition to the conclusion of the theoretical framework.
The research procedures included the research methodology, research community and sample, research tool and sample analysis.
The research has been concluded with the results and conclusions and the most important of which is that the melody of the song depended on the simple meter and this is a sign of the artist's departure from the complexity in the formulation of his melodies. A list of sources and a summary of the study in English come last.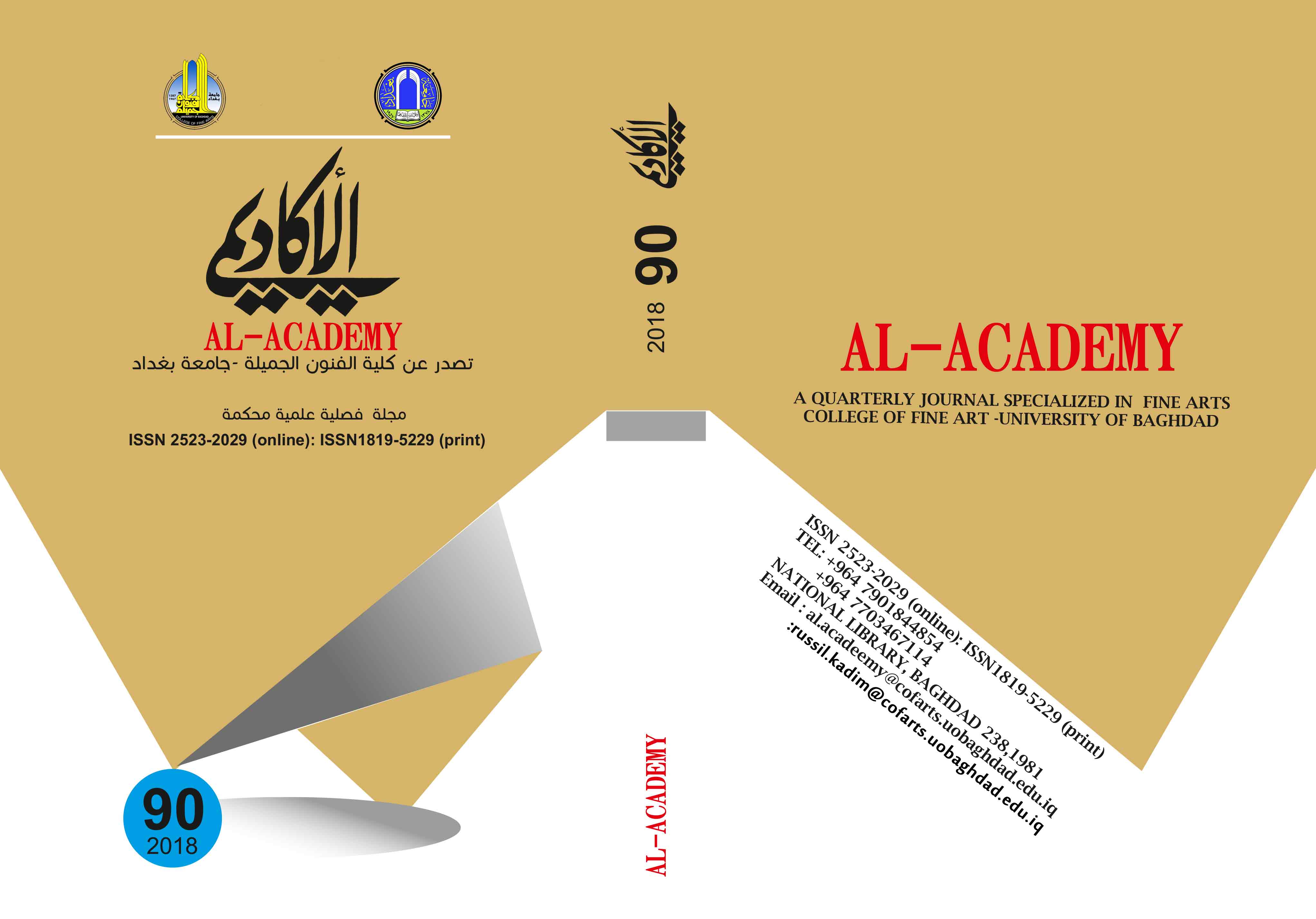 How to Cite
mansour jakop, mustafa. (2018). Melodic and Rhythmic Construction of Monologues in Iraq. Al-Academy, (90), 397–408. https://doi.org/10.35560/jcofarts90/397-408