Abstract Expressionist features in drawings by Eric Bartot and Serwan Baran " A Comparative Study"
علي ابراهيم مردان
Keywords:
Abstract Expressionisms - Eric Barto - Sirwan Baran
Abstract
  Amidst the changes resulting from the subject matter of expression in art. The necessity of searching for the expressive features of thought that leaves different imprints with aesthetic features and values which called for re-modifying the expressive vision of contemporary drawings. Therefore, this research has been concerned with the study of (abstract expressive features in the drawings of (Serwan Baran) and (Eric Barto) - a comparative study), and the research includes four chapters. The first chapter is devoted to explaining the research problem, its importance, need, purpose, and limits, then determining the most important terms mentioned in it. Where the research problem dealt with the subject of abstract expressive features in the drawings of both artists (Rick Barto) and (Eric Barto) a comparative study, by reviewing the contemporary artistic cultural movement through which the Iraqi artist presented his deepest artistic experiences and innovations, and political and cultural variables influences Which cast shadows on art, and thus the new phase became a stage of emergence of a new understanding of the relationship between each of the artist's consciousness and the impact of this awareness on the society to which the artist belongs. From here came the topic of research marked
with(Abstract expressive features in (Sirwan Baran) and (Rick) Barto(Comparative Study.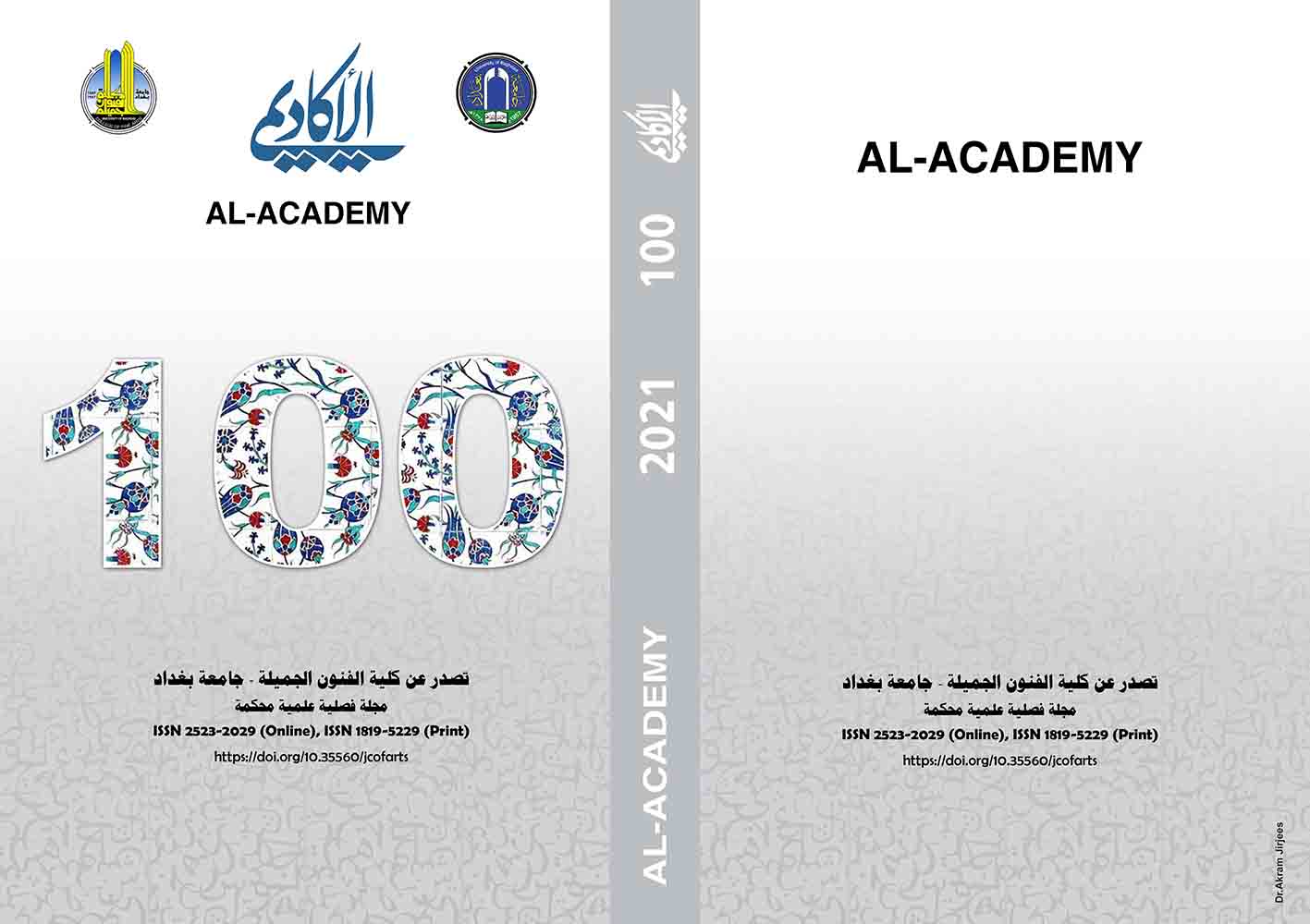 How to Cite
Ibrahim Mardan, A. (2021). Abstract Expressionist features in drawings by Eric Bartot and Serwan Baran " A Comparative Study": علي ابراهيم مردان. Al-Academy, (100), 719–734. https://doi.org/10.35560/jcofarts100/719-734