Creeds in Assyrian Sculpture
جبــــــــــار محمـــــــــــــود حسين العــــــبيدي-حسام عبد الخالق عثمان الطائي
Keywords:
Doctrines ,Assyrian Sculpture
Abstract
The research covered Creeds in Assyrian Sculpture
 (Assyrian Sculptures) The ability of the Assyrian sculptor to
 contrast these creeds and tendon in Assyrian sculpture, in various variations, including prominent and stereotypical plaques and winged bulls, in addition to the obelisks and hunting scenes of the Lionسion hunting scenes of the black                                                                                      s .
The second chapter under the title of the beliefs and their reflection in the Assyrian sculpture, in which eight models were called according to the inductive method of analysis, to reveal the basic tenets of Assyrian thought And reflected in those selected models
While the third chapter came with a set of results, the most important of which are:
 1 / The sculptor inherited and employed the old Iraqi style in the formation of sculptural images.
 2 // The Assyrian sculptor emphasized the conceptual structure of the Assyrian thought in Assyria.
 3 // The Assyrian sculptor emphasized the symbolic and futuristic thought of winged bulls.
 4 // The sculptures dealt with the question of confirming the power and strength of the king and the power of his empire and the translation of his victories.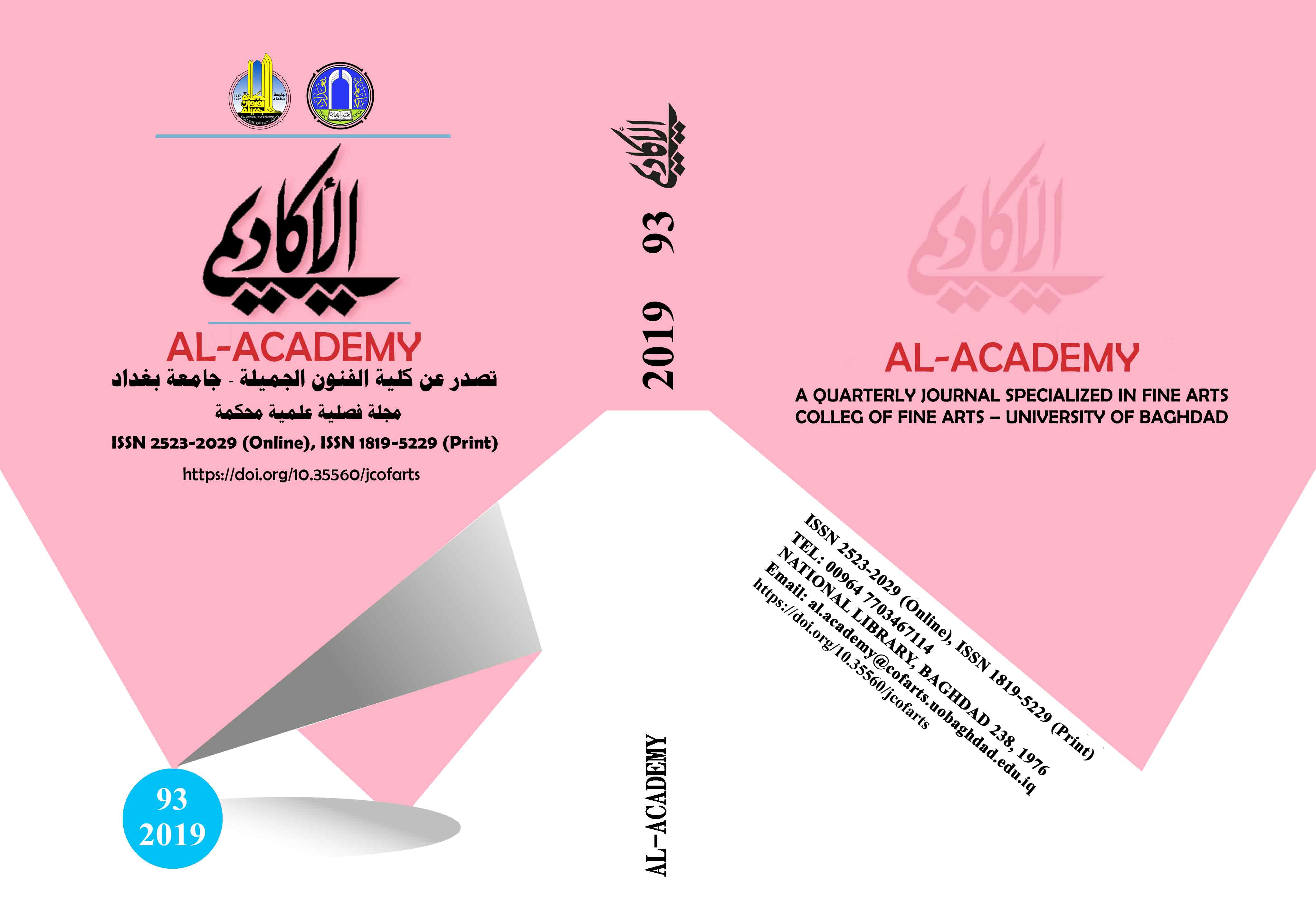 How to Cite
alobydi, jabbar, & Abdelkhalik Osman Eltaie, H. (2019). Creeds in Assyrian Sculpture: جبــــــــــار محمـــــــــــــود حسين العــــــبيدي-حسام عبد الخالق عثمان الطائي. Al-Academy, (93), 5–24. https://doi.org/10.35560/jcofarts93/5-24